A Light-Based Solution. Exceptional Clean.
Our results indicate that filtered far-UVC light is an effective and cost conscience approach for  reduction of viruses* found on surfaces and in the air.
EPA Establishment number (99663-AR-1)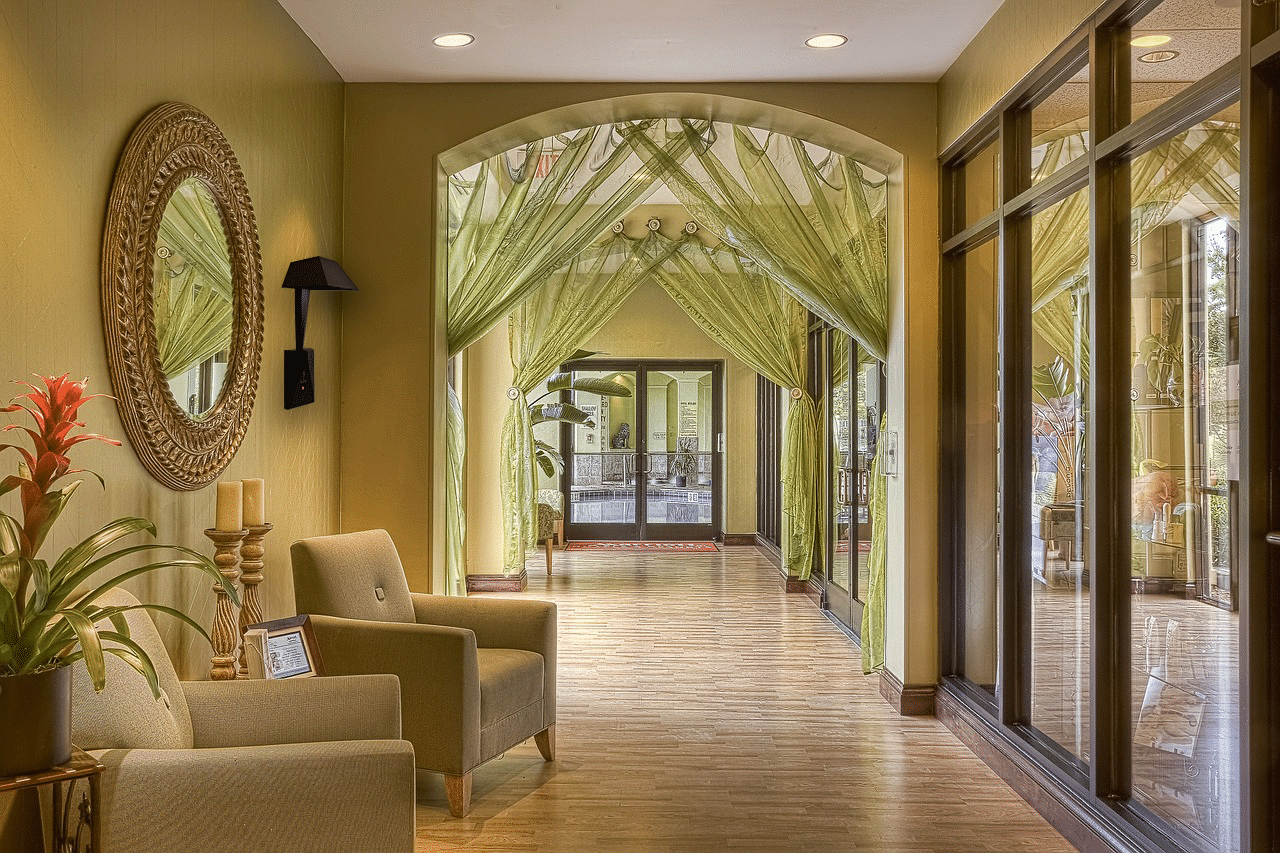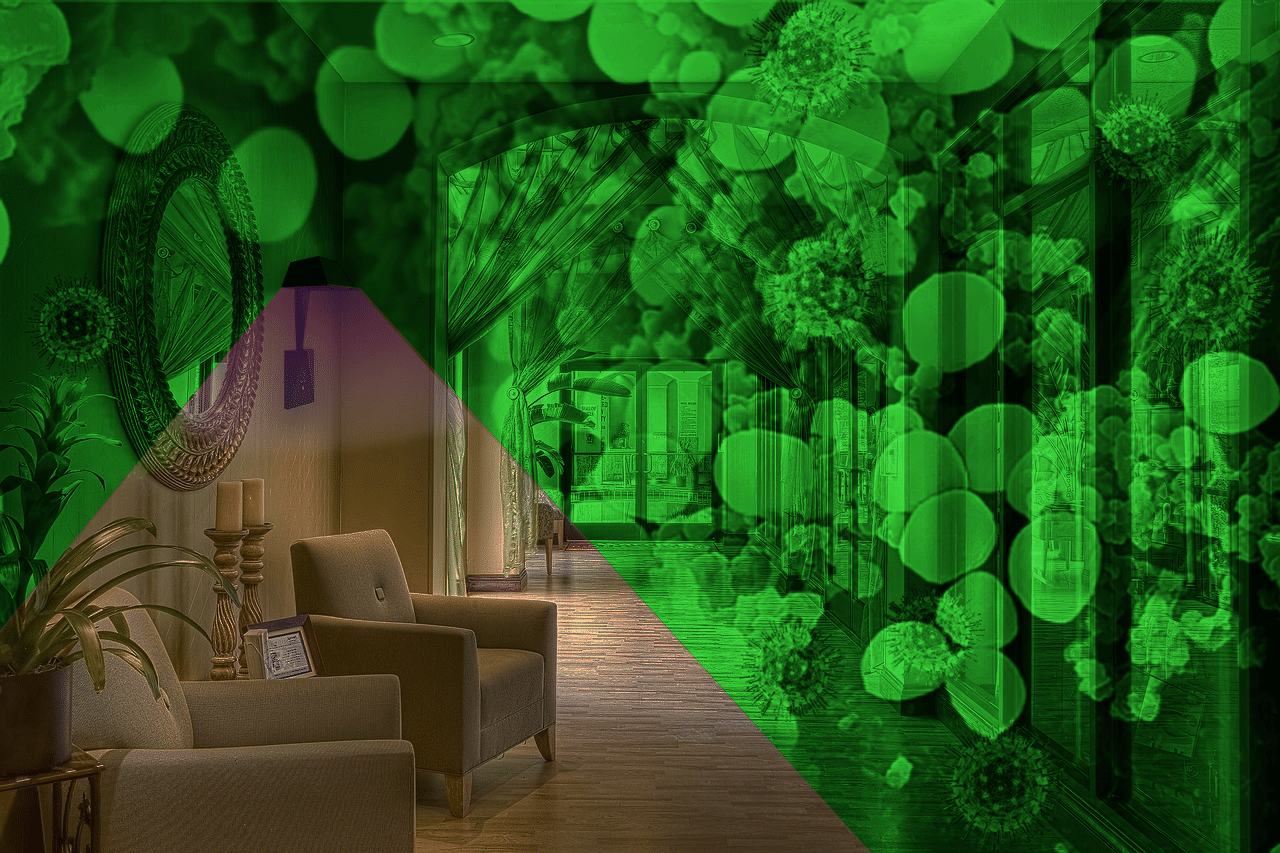 Let us Mitigate the unseen.
Public locations such as the front door entrances, reception desks, hallways and elevator lobbies, even employee lunchroom/break areas should be considered here. This approach will help kill virus in public spaces.*
Light is comprised of different wavelengths, each with their own unique properties. At the appropriate wavelength and fluence (dose), exposure to ultraviolet light modifies or destroys the genetic material (DNA and RNA) in pathogens, preventing spread.
Our results indicate that filtered far-UVC light is a effective and cost-conscience approach for prevention and reduction of bacteria*. Our fixtures can be placed in any occupied public location. We have developed an approach to utilize UV-based antibacterial technology using single-wavelength far-UVC light generated by a filtered krypton chlorine light engine, which selectively inactivates microorganisms.
Promethean Flame™ Solutions are...
On airborne biological materials of a micrometer or less on surfaces.  Our approach targets the appropriate wavelength and fluency (dose) exposure to ultraviolet light modifying or destroying genetic material in viruses and bacteria preventing replication. 
---
*based on exposure time
Our approach utilizes UV-based sterilization using single-wavelength far-UVC light generated by a filtered plasma light engine which does not produce biological damage to exposed human cells and tissues.
When comparing this technology to other PPE methodologies that are currently in place, we
discovered that the average cost for masks, gloves, hand sanitizer stations, enhanced cleaning solutions and labor can be as much as $170,174.00 per property.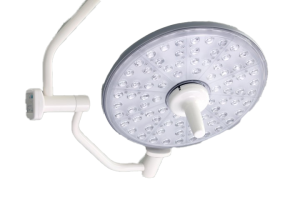 Coventional UV Light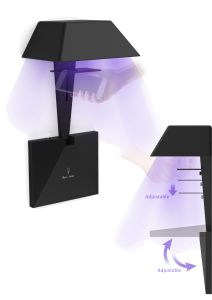 Promethean Flame™ 222 nm Far UV Light
Used to inactivate viruses and bacteria while a space is occupied.
Filtered to ensure only 222 nm light passes through.
Features instant-on to allow 100% light output in less than a second.
Continual 24-7 pulsed wavelength disbursement.
Poses no risk when following ACGIH* guidelines.
*American Conference of Governmental Industrial Hygienists recommends exposure limits.
Contain heavy metals like Mercury which is a known toxin to humans and the environment.
Penetrate exposed tissue causing irreversible damage to skin and eyes.
Generates ozone, a known toxic air pollutant.
Ceiling mounts, floor lamps, wall mounts, and table tops available!
You've got questions, we've got answers.
Guests want contactless Travel Experience
Research from Travelport shows most travelers would be more comfortable staying at hotels with tech to cut down human interaction.
people will take more safety precautions while outside the home
say they want businesses to use "the latest tech" to ensure safety.
Travelers believe tech "will be important in controlling health risks."
Source: Booking.com 2020 Future of Travel survey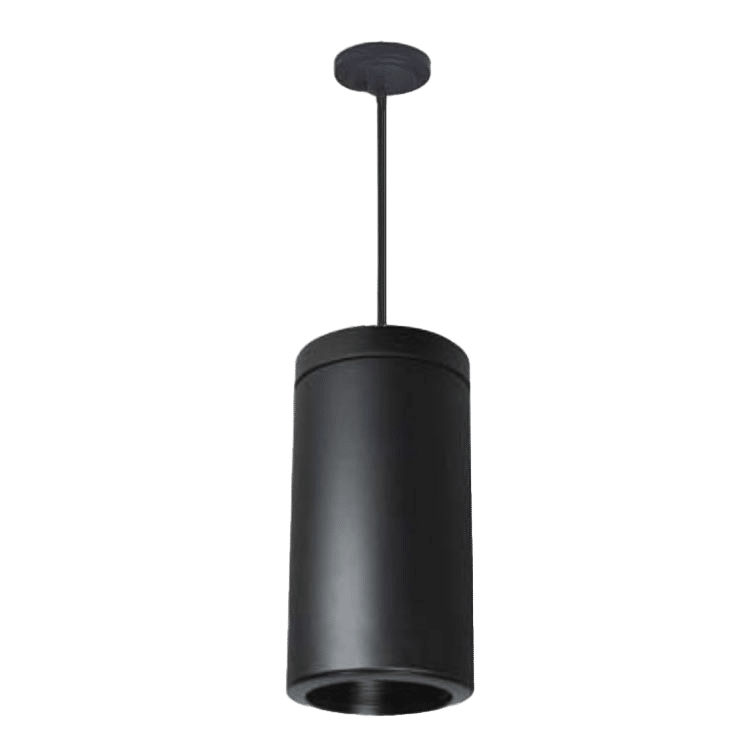 In Seconds
Removes 99.9% of microbes and viruses
Ceiling mounted fixtures near high traffic areas, including lobby, restaurants, bar/lounge, front entrances, and exercise rooms, the air passed under this lamp will inactivate those pathogens and viruses. The downlight is equipped with a custom programmed timer that is continually pulsed to ensure maximum cleaning efficiency over a 24 hour period.
Contact our team to find out how the Promethean Flame™ can help boost guest confidence in the effectiveness of your clean.